Synths
Last Updated:
Vesta Kozo MDI-1 (Midi <->CV Converter)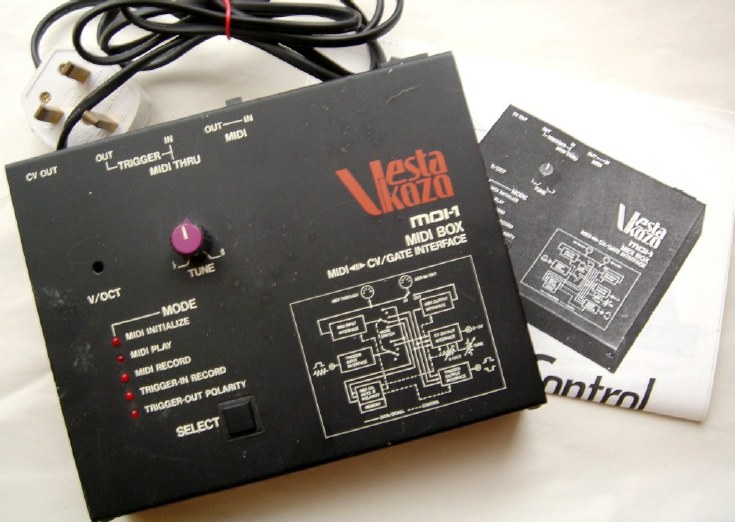 VESTA KOZO MDI-1
MIDI BOX / Midi <-> CV Interface

Vesta Kozo MDI-1 Midi <-> CV Interface
| | |
| --- | --- |
| | I actually had this for a short while in 2003, but decided it's not suitable for me, and hence sold it in 2004. |
The Vesta Kozo MDI-1 is a strange Midi / CV Interface, made in Japan, in 1985.
There are a few unique things it can do.
| | |
| --- | --- |
| | CV is 1V/Oct and it has this odd Trigger IN input (converts Trigger to MIDI?!)... |
| | |
| --- | --- |
| | Originally designed to use with Vesta's DIG-420 Sampler/Delay but also can work for any 1V/Oct synths. |
| | |
| --- | --- |
| | Although I don't have this anymore, but I did take some photos and have some info and files on it. Again, there is not much info if you google on the MDI-1, so I am keeping this page and files here for anyone who needs info or who's just picked up one of these. |

MDI-1 LOOKS / LAYOUTS
Front Panel
The front panel is very basic. One TUNE knob, one select switch with scroll thru the 5 different modes and a small hole for trimmer adjust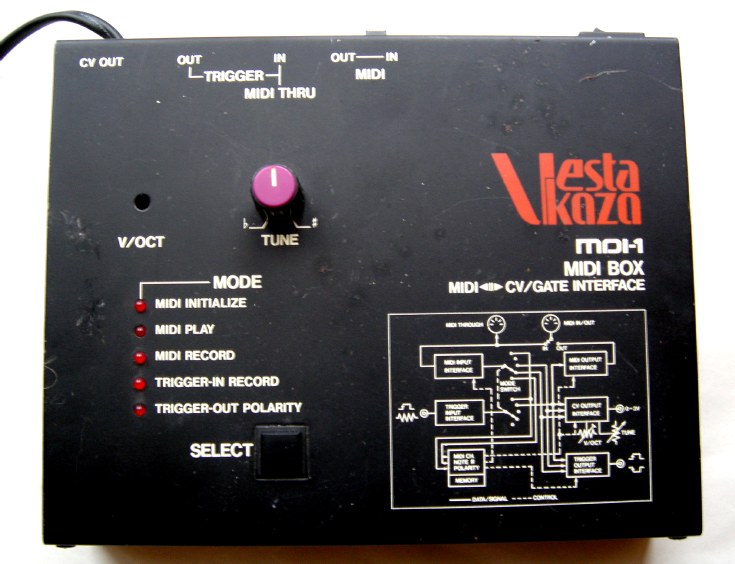 Rear Panel

Power Switch, MIDI In/Thru Sockets (and IN/OUT select slider)
Three jack sockets for TRIGGER IN and TRIGGER OUT and CV OUT.
Plus a flying mains lead!

MDI-1 Details...
SIGNAL DIAGRAM
The signal diagram printed on the front panel: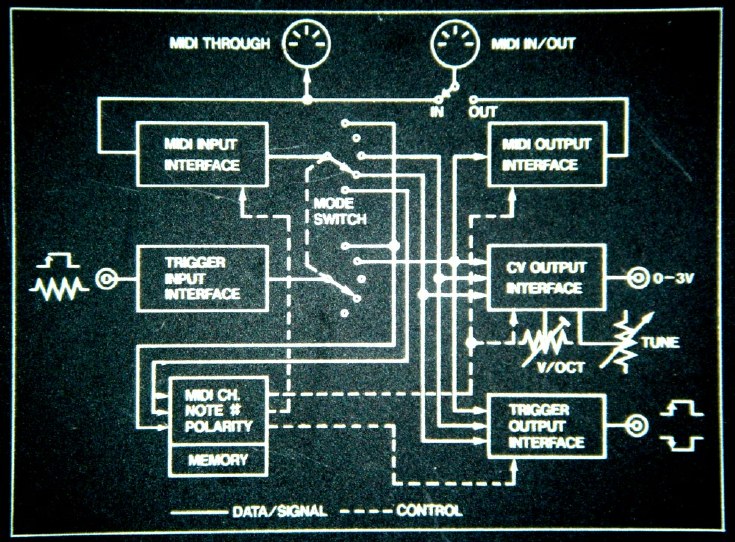 | | |
| --- | --- |
| | So the CV out is limited to 3V, which is 3 octaves. |
FRONT PANEL DETAILS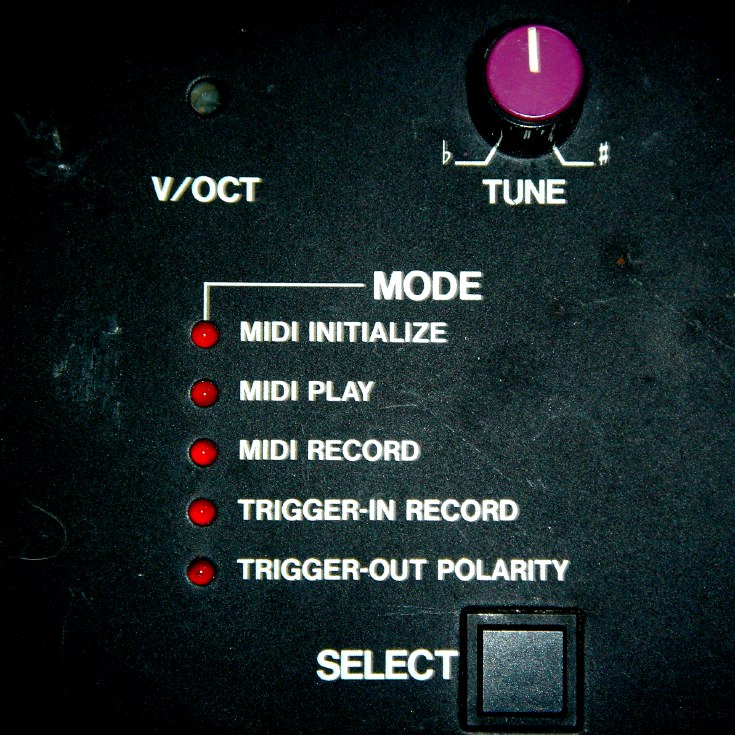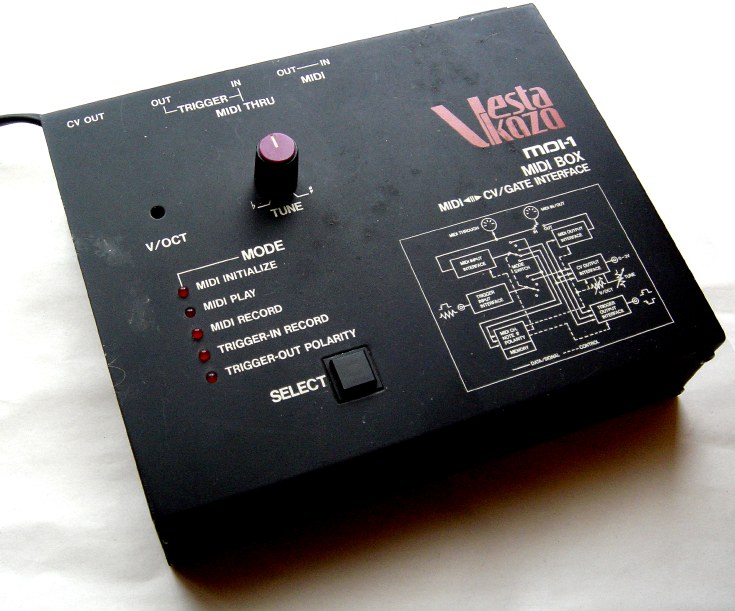 Other Links on the Vesta Kozo MDI-1
| | |
| --- | --- |
| | VACCA STRACCA Electronic Studio has an MDI-1 page with some photos. page is in Italian. |