Synths
Last Updated:
KORG MS-02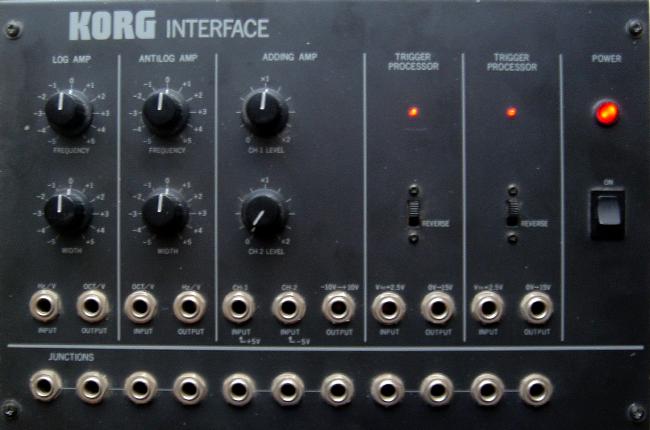 The Korg MS-02 Interface
MS-02, one of these fatty metal boxes in the Korg MS-series.
Basically, the MS-02 is a handy CV/Gate Utility.
It has the following in 1 box:
LOG AMP
Hz/V-to-Oct/V Converter
ANTILOG AMP
Oct/V-to-Hz/V Converter
ADDING AMP
CV Adder
TRIGGER PROCESSOR (x2)
Trigger Converter & Reverser
JUNCTIONS
Multiples

It was designed for the MS-series to interface with the outside world, since the MS-10, MS-20 all run in Hz/V.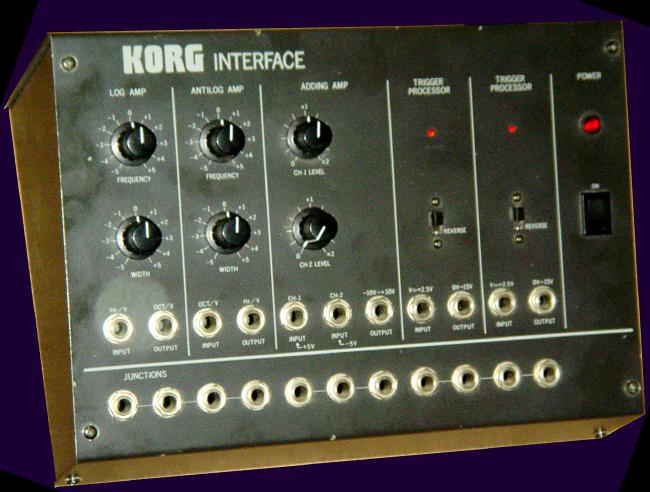 MS-02 Panel & Sockets
LOG AMP

Hz/V -> Oct/V
ANTILOG AMP

1V/Oct -> Hz/V
ADDING AMP

TRIGGER PROCESSORS


Front & Rear
Front: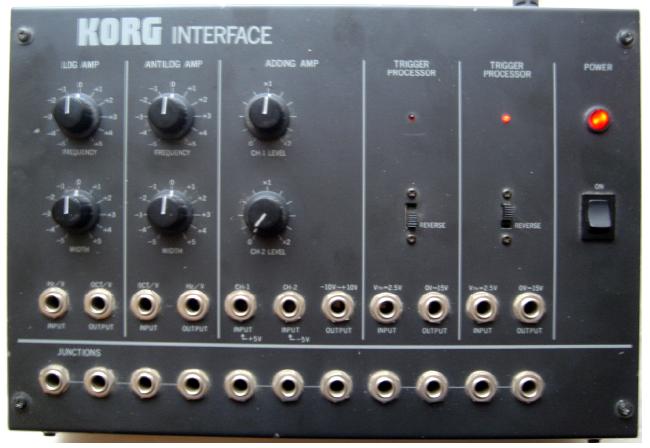 Rear:

Note: 1 Slight modification....
The MS-02 came with a flying mains lead that sticks out at the back.
It has been replaced by a standard IEC Mains Socket!!
Note:
To make the IEC Mains Inlet hole, I use a screwing hand tool, which is an M10 Radius Hand Hole Cutter, 28x21mm (RS Cat.#543-614 or or 541-501), with matching 10A Snap In PCB Mount IEC 320 Plug Socket (311-8031 or 488-191).

Other Links on the MS-Series...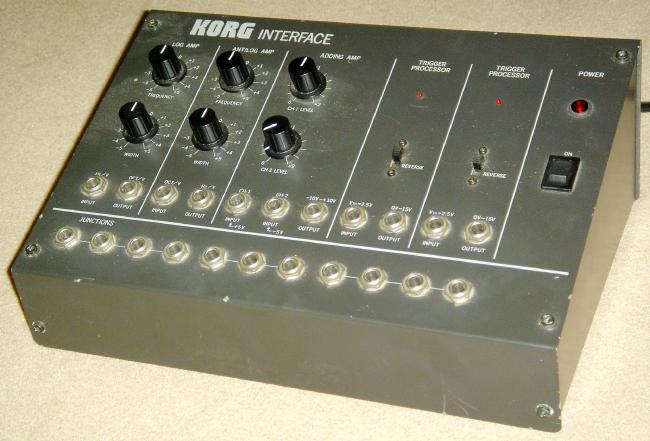 Well, I had this for about 2 years, haven't really used it much.
So in Dec 2005, I decided maybe I should sell it,
so maybe someone will make more use of this little baby.
This MS-02 is now sold and belongs to a very nice chap, Mr Dave Wright, in Lincolnshire.