HEART OF THE MCV8 - THE INSIDE
Surprisingly, the inside is actually quite empty. Only 3 PCBs and a transformer!
To be honest, they could have made this a 1u 19'' rackmount.
Maybe that's what they have done in the successor, MCV24.
But the inside is quite neat, nicely connected with flat cables and header connectors.
Even the transformer connections are connector clips/pins (see below).
The main PCB, is located behind the MIDI sockets.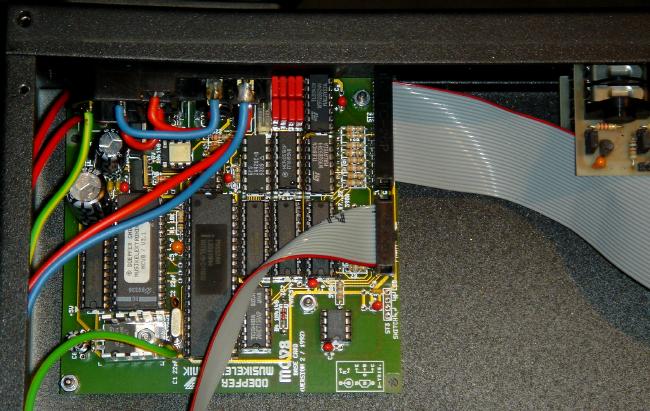 There is a programmable chip onboard, which carries the probably upgradeable firmware for the unit.
On this one is v3.1.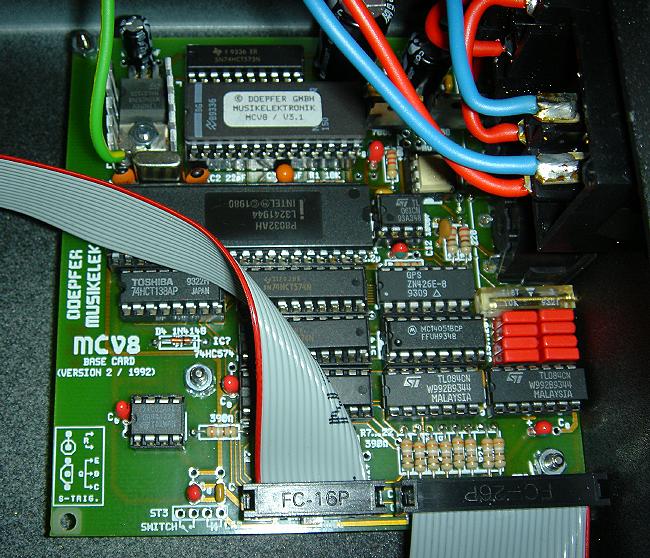 The CV/Gate Out Sockets are all soldered onto 2 socket board PCBs, 1 above 1 below: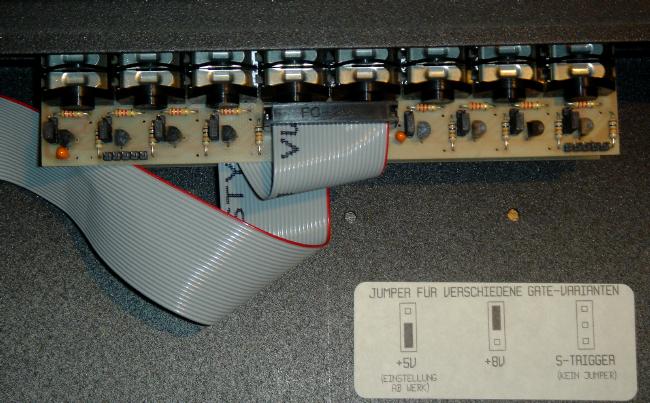 The front, is basically an input & display PCB, mounted directly to the panel:

Viewing from behind:

TRANSFORMER
This particular MCV8 is 220V. Doepfer didn't include any voltage selector switch.
The transformer is a fixed 220V square transformer - so if needed for 110V, it can't be jumped.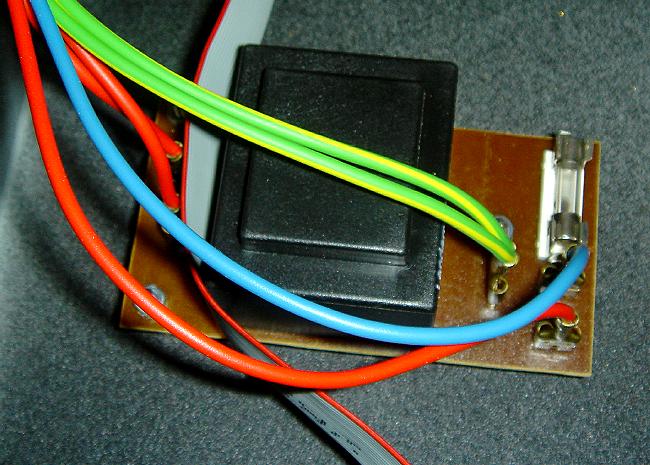 However, I think they were prepared for this. All the mains were connected with clip/push-on connectors.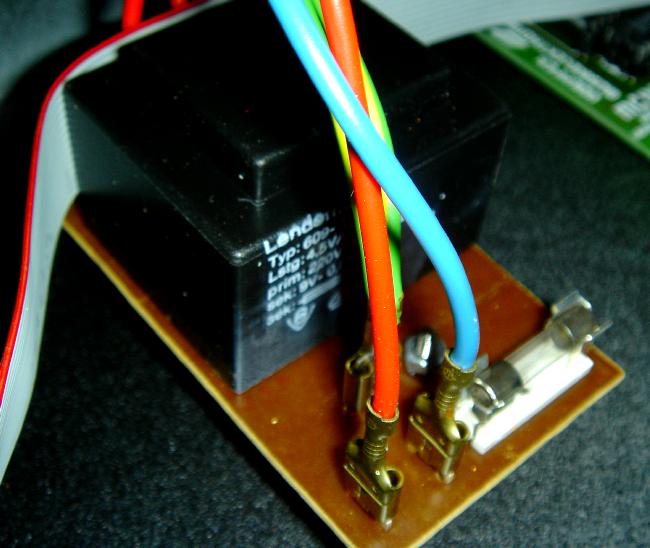 The transformer is simply a 9V transformer.
Since the case has so much space, I suppose, if one needs 110V, it is very easy to mount another 110V->9V transformer inside the case and connect these power wires to that instead.
GATE JUMPER STICKER !
In the middle of this free space inside the rack, there is this sticker label (in German), indicating which jumper to jump for configuring the unit to do Normal +5V or +8V Trigger or S-Trig.
I think this is why the 8 Gate sockets PCB is ABOVE the CV socket PCB, so that when user opens the case to configure the jumpers, the Gate board is the immediate top one.