THE REAR
This case is actually quite nice, silver-ish, not black, so I used transparent stickers for labeling!
On the Left: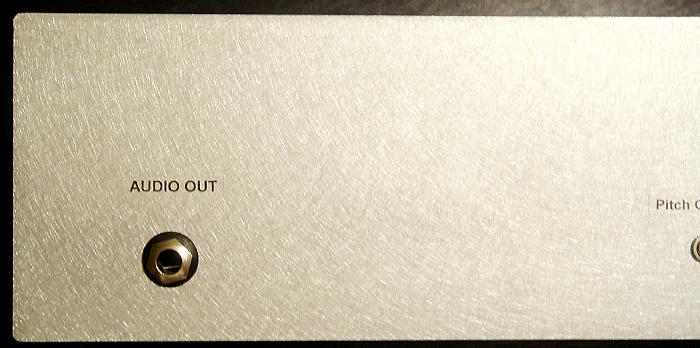 Just the mono Audio Out Jack Socket!
In the Middle: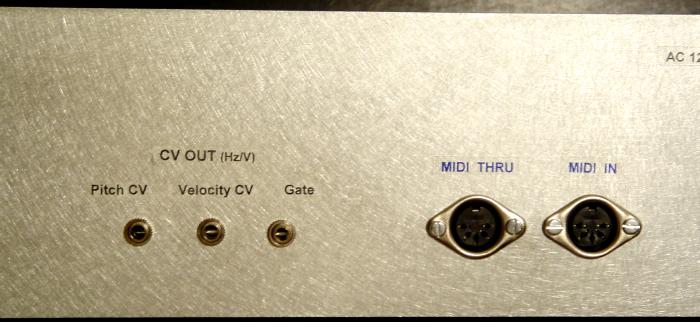 The CV OUT (on mini-jack sockets)
and the MIDI In and Thru.
On the Right: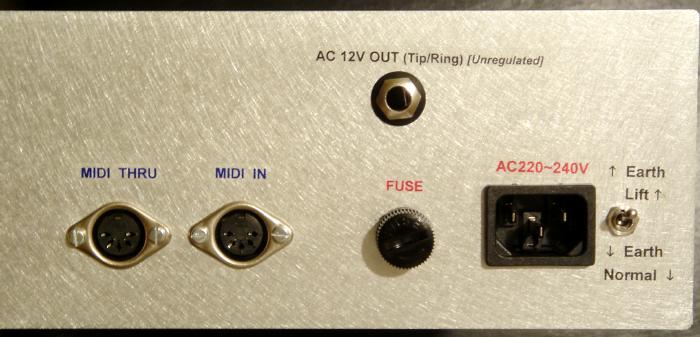 Well, there's the IEC Mains Inlet Socket and FUSE Holder.
I also made an Earth Life switch, that life the Ground from the Mains input.
Also, since I have had under-powered Fatmans before, this time I used a big dual 6VA 12V AC transformer - I only used one side of it, which should be enuf for the Fatman's power requirement.
The other AC 12V 6VA, I routed to a stereo jack socket on the back, wired to the Tip & Ring, in case any equipment nearby needs AC12V - then it can be powered frm here instead of a wallwart!
Note:
To make the IEC Mains Inlet hole, I use a screwing hand tool, which is an M10 Radius Hand Hole Cutter, 28x21mm (RS Cat.#543-614 or or 541-501), with matching 10A Snap In PCB Mount IEC 320 Plug Socket (311-8031 or 488-191).