MIDI-fying + Output Mod
Planning
| | |
| --- | --- |
| | Choice of Midi-CV Converter: Doepfer MCV4 |
| | Add a 1/4'' Jack out at the back, simply duplicating the VCA minijack output. |
| | I have thought of a few ways, like removing some of the front sockets and mount in switch-sockets, but I didn't want to temper with BOB too much. So I decided that the CV coming from the MCV4 will be just simply tapped to the patchpoints. |
| | MCV4 has 3 extra Midi CC-CVs. One goes to the Filter CV. The other 2, I decided to goto the VCLFO MOD and the VCO MOD. But in case, I want switches to switch them off. |
So far so good, fairly simple.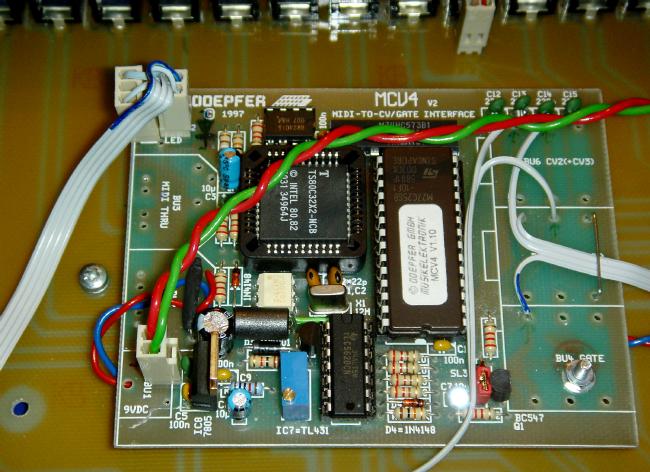 The Doepfer MCV4 is pre-configured / pre-tuned before I started any modding. This way, once the mods are done, I can easily test and finish things off. Don't have to dealt with tuning and config while testing for any faults of the mods.
Details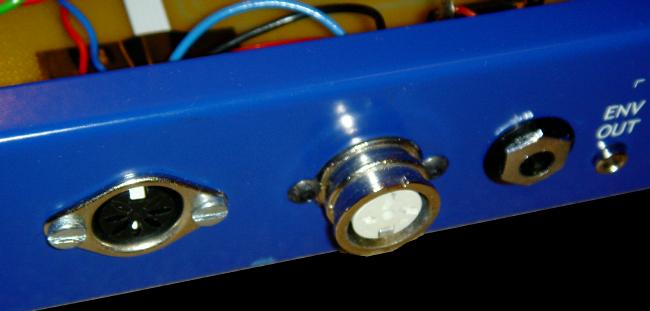 Midi In and the Output Socket mounted at the back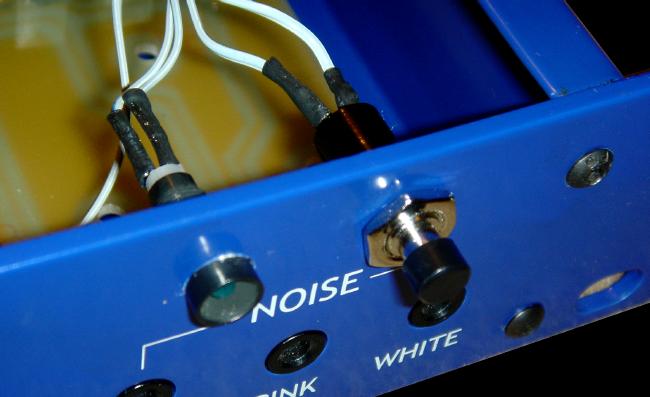 Midi Blue LED and Learn Button mounted on the right of the front panel.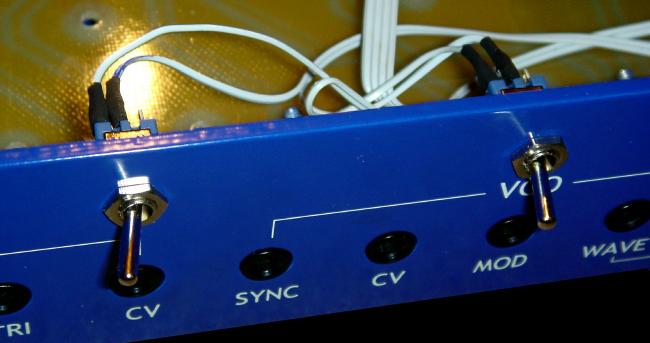 Switches above the VCLFO CV and the VCO MOD.
Output Routing
I drilled 2 tiny holes on the PCB next to the VCA Output socket and soldered a connector there.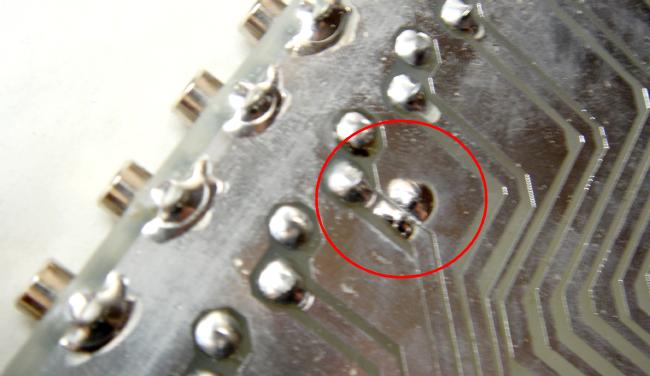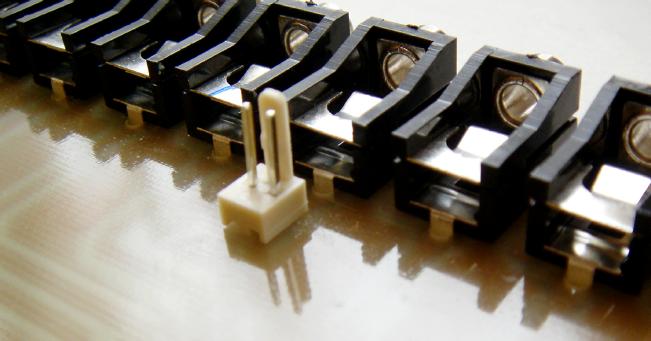 Other CV/Gate Routing
Basically wires were soldered to the foil side of the PCB then I routed them back to the top.
I mounted a small stripboard with a connector there: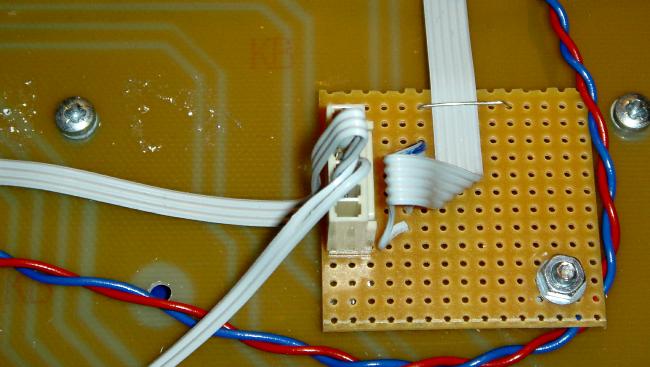 The other side of the connector goes to the CV outs from the MCV4 and the front switches.