Kitten II and Me
Always wanted a Kitten (and the Cat). But the Cat has many revisions, that I believe, later ones are better, but difficult to track down. Well, the Kitten II is also difficult to track down, since there's not much info on the web about it, so it's kinda rare.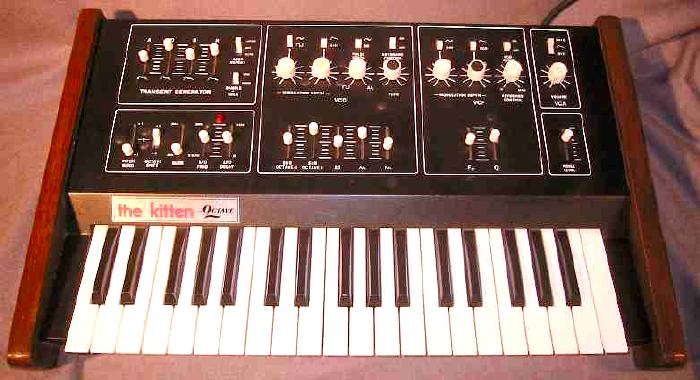 This Kitten II came up on eBay in mid July 2005.
Conditions seems OK to me, all knobs are there, altho some black caps are not, but I decided to grab it. Price was around

£200, but hey, it's a Kitten

"II".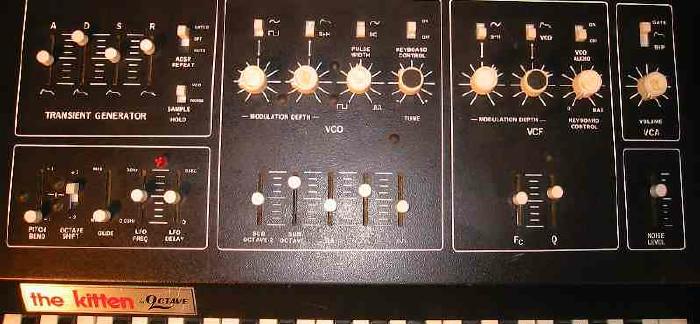 The Kitten, like the Cat, can do a few things that other synths can't do, afterall, it's like half the Cat.
| | |
| --- | --- |
| | The basic VCOs are not very interesting, Triangle, Saw, Modulated Pulse and that White Noise, or even the PWM, sounded a little weak or thin to me. BUT, there are TWO Sub-Octaves - now with these kicked in, this thing is FAT and THICK. Plus you get 5 sliders for leveling them! |
| | |
| --- | --- |
| | The real powerful area of the Kitten is really the modulation - the LFO / Sample+Hold routing to modulate the ADSR / VCO / VCF - it can produce many interesting effects and S&H sounds - which I think is the strongest area of the synth. That's what I really like and I am quite delighted that I have grabbed this Kitten II. |
There are a few minor things about the Kitten (or Kitten II) that kinda bugs me a little, not a lot.
| | |
| --- | --- |
| | The metal frame is one piece, down to the keyboard area, so to open the synth, unlike other mono-synths where you can flip open the top panel, you have to turn the synth over and open the back under cover. |
| | |
| --- | --- |
| | Guess what, the bottom cover is not metal nor wood, it's just a plyboard (thick card-board). |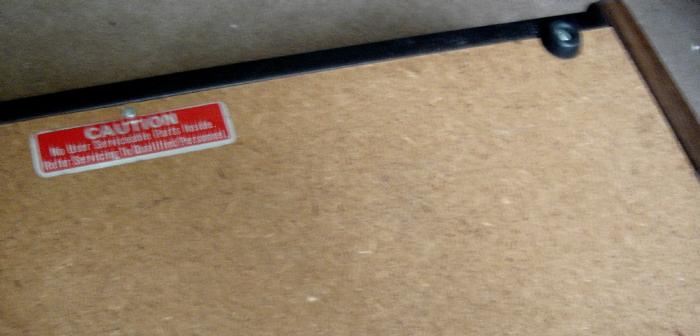 | | |
| --- | --- |
| | The Pots / Knobs feel very plastic, and you get worried they might break when you turned the synth over to open it. |
| | |
| --- | --- |
| | Tuning knob (and in fact the trimmers inside too) are not very precise. |
| | |
| --- | --- |
| | When the filter cuts in, the volume can drop quite a lot... |
| | |
| --- | --- |
| | One more thing I should mention. The Kitten is NOT small. It is a lot larger than the Jen SX1000 or the Kawai S-100F. In fact, I think it's around the same size or even bigger than the Powertrans Transcendent 2000. Gee, this kitty is fat and large... shame can't put her on diet! |
But I suppose these are just minor stuff, doesn't affect the Kitten II itself, really.