CV/Gate, Mods and/or MIDI-fying the S-100F
Well, there's a Teisco Website run by this guy Sander Meyer. If one searches the Analogue Heaven Archive on 100F, you can see, someone has done the proper CV/Gate mod, and he's been asking for info on this but somehow no-one posted any info (even tho there are people who has done the mod and got it working).
I looked at the PCB, there is GATE labelled on the tracks. Then there is the CV IN Socket....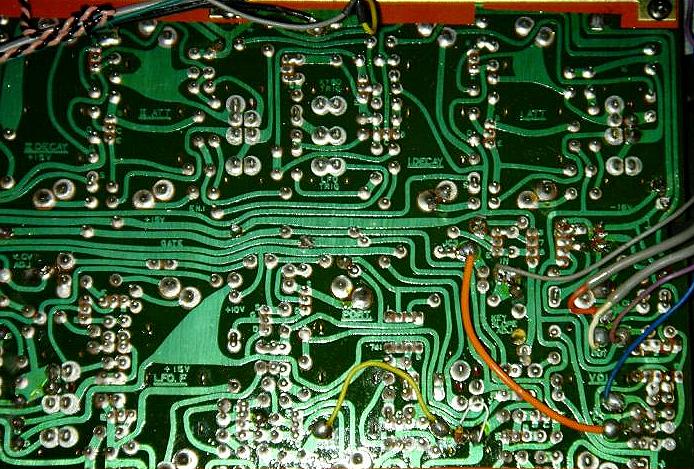 I actually did a few experimental CV boards, thinking, maybe if i can do a reversed CV, so it gives roughly +4V to -15V, it might work. Well, not much luck for me. Damn, my electronics' not that good...
CV/GATE SOLUTION
A search on the web, I found that Kenton does do a socket kit, only that it's like

£7

7 or something.
I emailed them to ask if this is a basic 3 sockets (CV/Gate/Filter kit) - if it is, then I won't get it, since I can test and eventually find out where things are!!
Kenton told me, no, it's not just sockets, it has a custom built board that takes care of that CV/Gate, hence its higher price than most other

usual socket kits.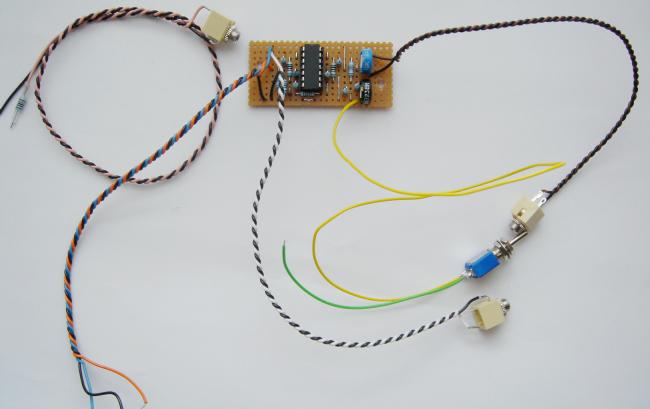 Kenton's "Proper" CV/Gate/Filter Socket Kit for the S-100F
Well, I can tell you, it works! And it works pretty damn well too.
I highly recommend anyone wanting to add proper CV/Gate to get this Kenton socket kit. It's worth it.

I have taken some notes on what I have done with the Kenton sockets, plus MIDI-fying the S-100F.
For full details, please see the MOD PAGE.
| | |
| --- | --- |
| | Mods1: General stuff - IEC Mains Socket, Fuse connections |
| | |
| --- | --- |
| | Mods2: Proper CV/Gate - The Kenton Sockets |
Mods

4

: MIDI fying the S-100F
Mods

5

:

Other small mods (LFO Freq / VCA Gain)
| | |
| --- | --- |
| | Mods6: Simple CV Range Amp |
| | |
| --- | --- |
| | Mods7: Possible Modular Sockets |