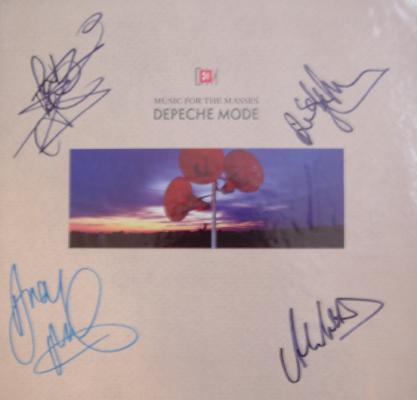 I had 3 copies of autographed DM ''Music for the Masses'' LP vinyls.
I sold 2 on eBay last year (2004) [went for around £85 each].
This page was setup because one bidder was asking for more information,
so I took some pictures of my personal copy.
I think it was Sept 1987, DM did an album release promotion,
at central HMV Oxford Street, London.
I went with Darren Richards, my old old band mate(!),
and I think we got like 5 copies of the LP signed by all 4 members of DM,
yes, including Alan Wilder.
Shame, there wasn't digital camera back in those years!
My personal *SIGNED* copy of Depeche Mode's "Music For the Masses" Vinyl,
and a MUTE promo leaflet that they gave out in the record shop at the time.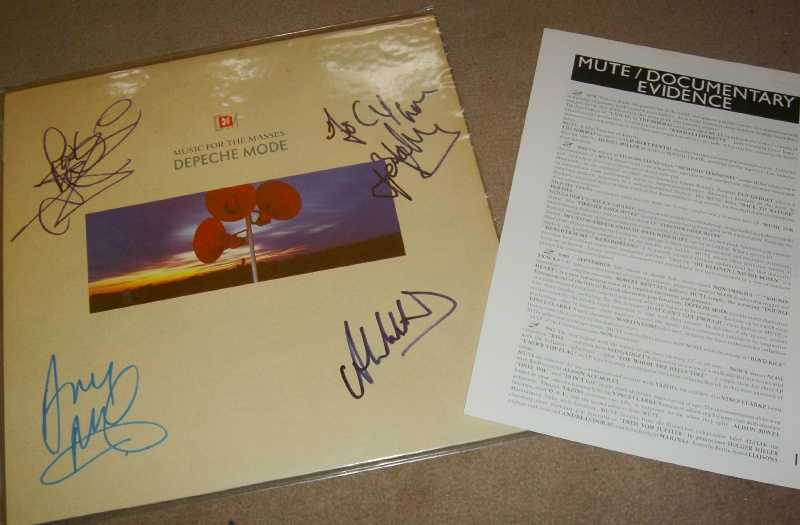 Personal Copy: "To CY", hehee ...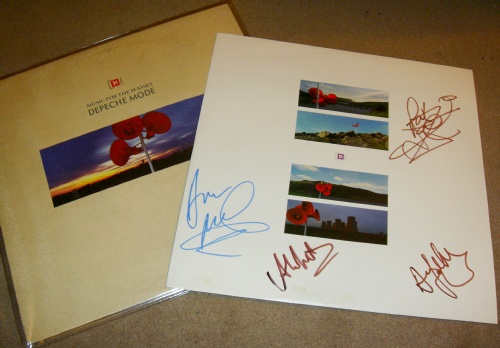 This one (now sold) has the inner sleeve signed.

The MUTE leaflet, titled MUTE DOCUMENTARY EVIDENCE
is a fold out with 6 pages of info on the history and releases of MUTE up to 1987.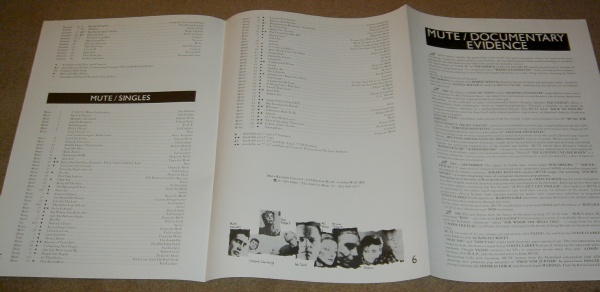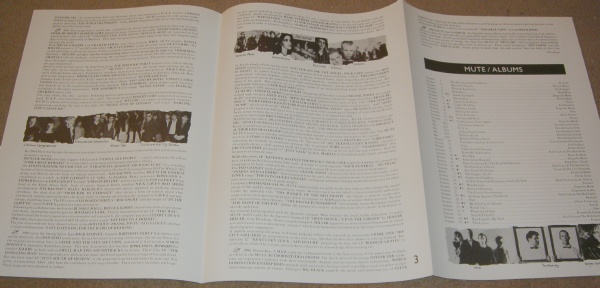 In the MUTE ALBUM / MUTE SINGLES Catalogue list,
the last album listed was STUMM46 (and Music For the Masses was STUMM47).
The last single listed was STRANGE LOVE...